The renewable energy sector is growing rapidly, with solar and wind energy being among the most popular sources of clean energy. As the number of solar and wind assets increases, so does the need for efficient management of these assets. Outsourcing the asset management of solar and wind asset portfolios can bring several benefits to the table.
In the current landscape of the post-subsidised renewable energy industry, it is essential to stay competitive and keep costs under control while optimising revenues. Outsourcing the management of your portfolios can enable you to take advantage of cutting-edge technologies and industry trends, leading to enhanced asset performance and improved financial returns.
While having access to the newest technologies, software tools, and analytics platforms is undoubtedly important for managing renewable energy assets, the most critical resource is subject-matter experts who can effectively handle incidents or underperformance and put on their toes relevant contractors as EPCs and O&Ms (amongst others). Outsourcing asset management can give you access to a pool of subject-matter experts who have extensive knowledge and experience in dealing with the legal, technical, and financial challenges of managing solar and wind portfolios.
Outsourcing asset management can also keep you updated with the latest regulatory requirements and industry standards, which is crucial in the constantly evolving renewable energy sector. By collaborating with a specialised asset management company, you can guarantee compliance with the newest standards, avoiding costly penalties and fines.
In addition, entrusting your asset management to a specialised company allows you to allocate your valuable time and resources to other areas of your business. This may include developing new assets or expanding into other regions. By delegating asset management, you can rest assured that your solar and wind assets are in capable hands while you concentrate on expanding your business and achieving your investment objectives.
To summarise, these are the key advantages of outsourcing asset management to a trusted and independent company like Bluetree for effective guidance in your renewable investment ventures:
Drive growth with a cost-effective impact: by outsourcing the asset management of your solar and wind asset portfolios, you can save on costs associated with hiring, training, and maintaining in-house staff. This can result in significant cost savings for your company, which can be reinvested in other areas of your business.
Access to trusted expertise: outsourcing asset management to a specialised company provides access to a team of experts with a wealth of experience in the renewable energy sector. These experts have the knowledge and skills to optimise the performance of your assets, resulting in better financial returns.
Help you scale your operations: this decision also allows you to scale your operations as your portfolio grows. This is particularly beneficial for companies that are expanding rapidly and need to manage a large number of assets.
Mitigate risks and extract new opportunities: outsourcing asset management to a specialised company can help to mitigate risks associated with the operation and maintenance of solar and wind assets. This can include compliance with regulations, environmental risks, and risks related to the performance of the assets.
Enable you to increase the overall efficiency of your portfolios: outsourcing asset management can lead to increased efficiency in the operation and maintenance of your solar and wind assets. This can result in better performance and higher returns on investment.

If you have any enquiries or wish to know more about our services, we are always available to assist you. Feel free to contact us, and we will be happy to answer any questions you may have. Additionally, if you would like to receive an indicative service quotation, we are more than happy to provide you with an overview of our services and fees.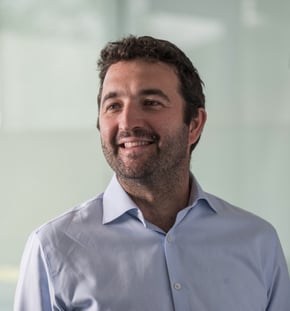 Ignacio Díaz
Ignacio is a seasoned renewable energy professional who leads a large team of asset managers, with expertise in overseeing complex processes and collaboration workflows with EPC and O&M contractors.