The demand for renewable energy is increasing, and solar power has proven to be a cost-effective and efficient option. Consequently, the construction of solar photovoltaic (PV) projects has become a thriving industry, with numerous owners and investors hoping to benefit from this growing trend.
Spain, in particular, is experiencing a surge in demand for constructing solar PV projects. After the official publication of hundreds of environmental authorisations to more than 14.8GW+ of solar utility-scale projects, thousands of megawatts are scheduled to begin construction in the mid-run. This makes Spain one of the most prominent European markets at present, with investors, IPPs, developers, and other players focusing on effectively planning the construction.
In this context, it is important to note that solar photovoltaic (PV) project construction is a complex and challenging process that demands a high level of technical expertise and management skills. Effective supervision plays a crucial role in ensuring that the project is completed on time, within budget, and according to the plan. The supervision process guarantees that the installation adheres to the design and engineering specifications, meets quality standards, and complies with relevant regulations and codes.
Effective supervision is crucial in identifying potential issues or risks that may arise during construction, allowing for prompt resolution and the mitigation of delays or additional costs. This is where an Owner's Engineer plays a critical role as the owner's representative throughout the construction process. They provide expert technical advice to support informed decision-making and closely monitor the project's progress to ensure that the contractor adheres to the contract's terms and conditions.
In order to effectively supervise the construction, our methodology is sustained on three main phases, which are all oriented towards reassuring the owner of the adequacy of the works performed by the EPC and other contractors:
EPC contract supervision and design review: our team always conducts a thorough analysis of the construction contract and assesses the project's overall design to ensure that it meets industry standards. We will also carefully review the Performance Ratio calculations provided by the EPC contractor and evaluate the key components included in the initial design. Our attention to detail during this phase will ensure that the project is set up for success from the beginning.
Construction monitoring, supervision and reporting to the owner: during this phase, our team ensures that all Health and Safety plans are strictly adhered to, along with meeting all regulatory requirements, quality standards, and complying with project permits and licences. This involves not only overseeing the work of technicians but also coordinating with various stakeholders to ensure the seamless execution of the project. Our Site Managers closely monitor on-site progress, ensuring that project milestones are achieved, and all EPC (Engineering, Procurement, and Construction) obligations are met.
Construction completion, review, testing and commissioning: this third phase is also relevant, as we will have to ensure that the commissioning tests and their subsequent results are performed according to the requirements listed in the EPC contracts – and check whether these follow applicable technical regulations, law, and best industry practices.
It is clear that the benefits of hiring an Owner's Engineer like Bluetree are significant. In our case, we provide a high level of technical expertise, reduce project risks, provide objective assessments, and offer customised solutions that meet the project's specific needs. Additionally, we also ensure that the owner's interests are protected and that the construction duly meets its expected targets - which is also crucial to ease the guarantee period until Final Acceptance Certification.
In conclusion, we strongly recommend hiring an expert Technical Advisor to ensure the success of your project. Their unbiased support will enable you to make informed decisions and ensure that your project is delivered on time, within budget, and to the highest quality standards.
We look forward to hearing about the exciting challenges ahead! Feel also free to reach out or send us a request for obtaining a personalised quotation for our Owner's Engineer services.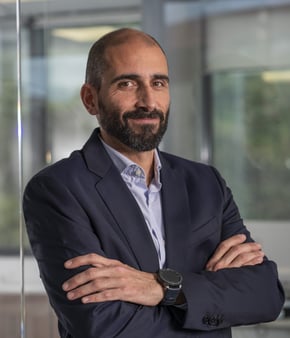 Juan Martínez
With 20+ years in renewable energy, Juan Martínez leads our Advisory team, optimising solar, C&I, and wind portfolios. He's an industry leader driving innovation, client commitment, and renewable energy passion.